1000 Skills Conference: Day One Recap
Fundamentals Of Building
Eveyone has ideas, Few execute - Ajulu
The 1000 Skills conference got to a roaring start yesterday.
799 people tuned in.
The major topics for Day One was Fundamentals of building any business/brand and also how to build any business with limited capital.
There was also a lot on interaction after the conference and it was obvious that yesterday session touched areas where a lot of people struggled with.
Below are some of the insights shared by attendees on Twitter.
---
Day One of 1000 skills conference was lit and impactful. One of the things I took from the numerous value from this day one is that, "You can never scale your brand/business to great heights by selling or depending only on the people you know or care about " Expand your network - Moses David
---
Anything you wants to build takes time, accumulate people, start by adding value to them, find their problem and sort out solutions,,the more value you give, the more your money and trustworthiness,,, Note is filled up already. - Joe Okon
---
Fall in love with the process of fulfilling your goal Acting on knowledge received is the best way to learn Do it once and get paid continuously Monetize your failures These words struck a chord in my heart - Michael Ebiekutan
---
It's important got you to find your lane. Learn to focus on your lane and build. Whatever you're building, know how to scale it. Thank you very much Sir for this great insight. God bless you - Grace Enyiche
---
Do what you love, not because others are doing it. When you do what you love you'd enjoy the process. Be focused on what you are building, not being moved by what you see people post on social media. Take action, as it guarantees growth.Thank you Sir - Priscila Emman
---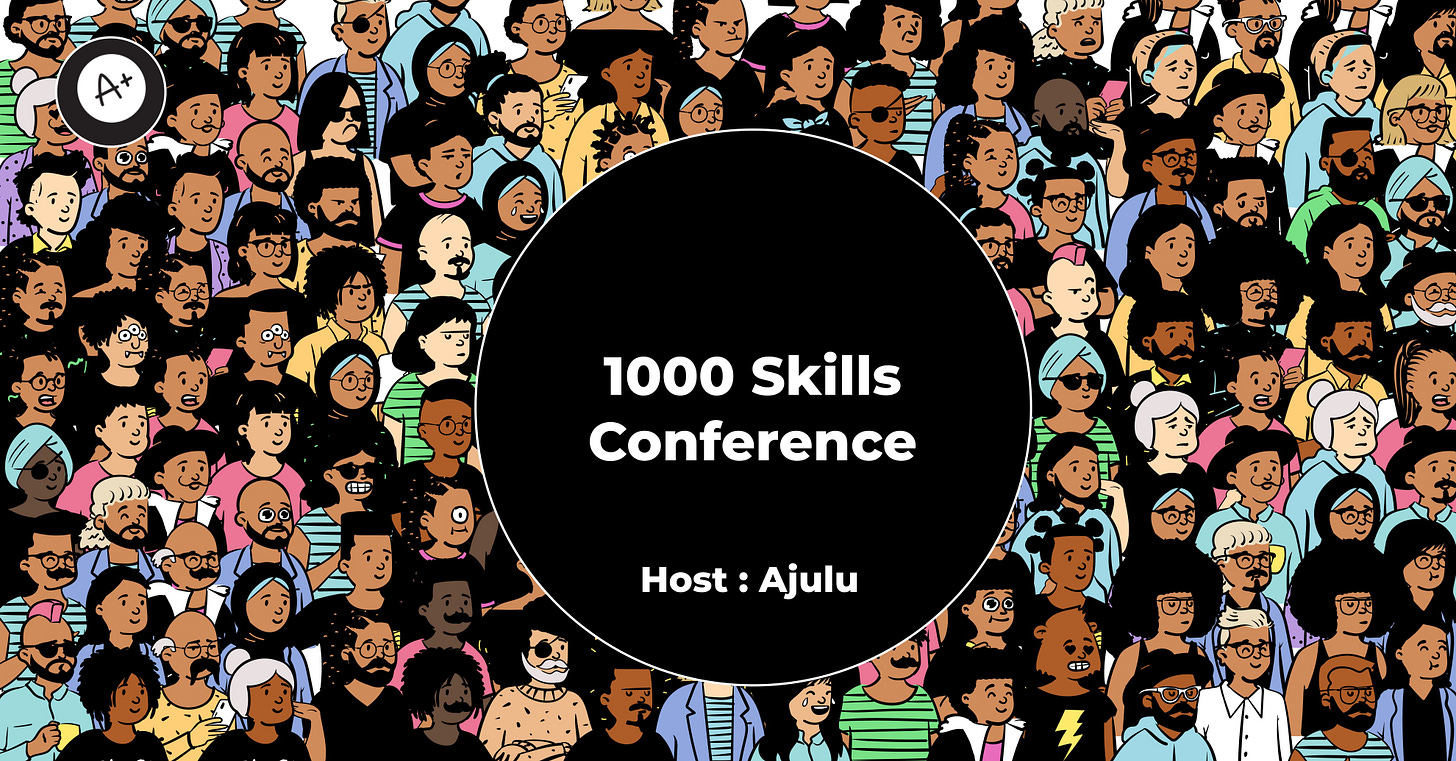 ---
Resources
There is a whole lot that goes into building anything and it is important for you to properly arm yourself so that you can perform well.
I recommended some resources during the conference that should be further studied by attendees.
Purple Cow By Seth Godin - Helps you with the knowledge it takes to build a brand that stands out in your Industry.
Richest Man In Babylon - The key to scaling your business is reinvesting earnings to drive growth, this book would help you with strategies on how to allocate your money.
Rich Dad, Poor Dad By Robert Kiyosaki - A Book on Financial Literacy, Independence and Investments.
Naval - Naval is the greatest living Philosopher. when it comes to Wealth Creation, you should subscribe to his Podcast on the Google Podcast App.
---
Special Offers
I have been getting enquires about the different courses that I offer.
I decided to give a discount for my courses all through this conference, the discount ranges from 25 - 40% .
This discount is only valid for this conference time period and expires by Saturday Midnight.
Below are the different Courses and Resources that I offer, it is important to note that they all come with accountability groups so that you can start applying what you learnt.
Like I always say, any learning that does not include action is useless.
You have probably bought courses or paid for materials that didn't add value to you because there was no structure to support action taking.
When you buy any of my resources, you will see why I am called a Neck Presser.
---
WhatsApp Domination.
This is a course where I teach people how to make money on WhatsApp, it has been taken by over 200 people.
WhatsApp is an App that most people use daily, but it is just a few that have figured out how to earn from it.
My Students has earned between #15000 to over #300,000 in one month on WhatsApp applying what I taught in this course.
Click the link below to read more about WhatsApp Domination.
---
Rule Of Five
You probably have skills but haven't figured out how to create a demand for that skill.
You probably have more than one skill.
But like I always tell my students, learning many skills would help your earn.
What would help you earn is figuring out how to earn from the skill that you have even if it is only one.
I made my first million from content development alone.
In the Rule of Five, you would be learning the Five things that you need to do daily to grow and also make money from your craft.
These Rules also work for people who are trying to learn a skill, or trying to figure out how to combine the different skills they have so that they can earn.
Click the link below to read more about the Rule Of Five
---
SuperHuman
Based on my interactions with people, I can safely guess that there are times you struggle with being productive.
And you have probably also came up with strategies that would help you manage your time well, but to no avail.
Like I always tell people, you can set out to manage your time well but still fall short.
And it is because you are ignoring what matters the most.
Which is your Attention.
What holds your attention determines what you achieve, so allocating time to a task won't solve all your problems.
You need to figure out how to block out things that drain your attention.
And the principles in the SuperHuman guide works for everyone, whether you are a student, work a 9-5 job or you are learning a skill.
One of my favourite reviews for the SuperHuman Guide came from Mrs Foluke Omo, She and her Sons used the guide to increase their daily productivity.
Like I said, it works for everyone. Young or Old.
You can read more about the SuperHuman Community by clicking the link below.
---
That's all for the Day One of the 1000 Skills Conference. Today is Day Two and it kicks off by 9pm. Set Your Alarms so that you don't miss it.
If you are someone who want don't have my number saved on WhatsApp, or want to make any enquiry, you can message me on WhatsApp by clicking the link below.
I also have a welcome gift for new contacts.
---