How To Build A Career In Tech
Code, Design and Media.
I watched a video last night that narrated the history of Silicon Valley, how it became the hub of technological advancement and also how it got its name.
There were a lot of lessons that I gained from that video, but the most significant was that of Human Brilliance.
You have the ability to create whatever world that you desire for yourself. All you need is getting the right resources and people to put you in the right direction.
ARPANET which is a government program was launched in 1969 at Silicon valley, it later morphed to become the Internet that we use today.
It is this Internet that has radically transformed the way we live and work in the 21st Century, the benefits of tech is no longer restricted to areas like Silicon valley.
No matter where you are around the world, as long as you have an Internet connection, building a career in tech is a huge possibility.
---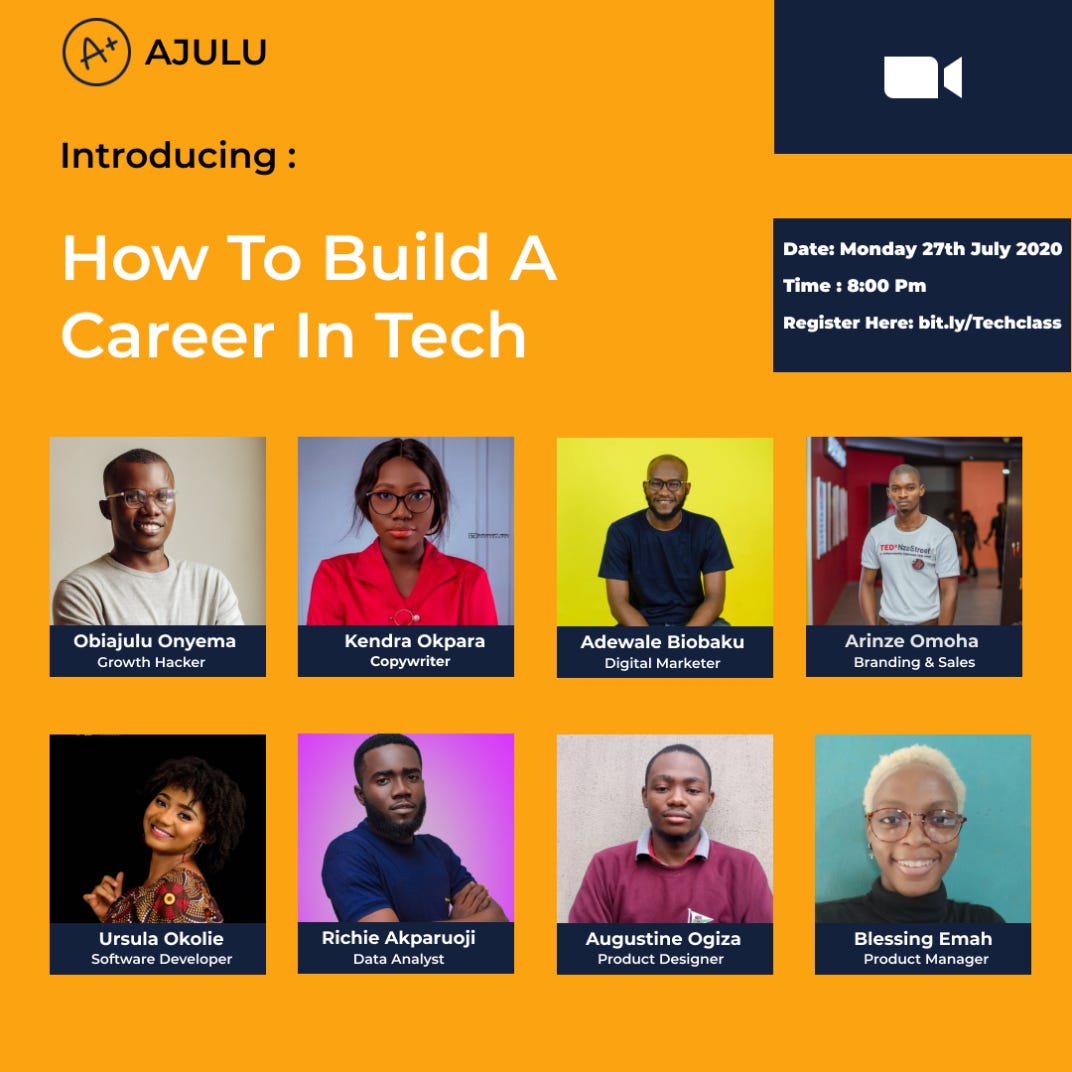 ---
Tonight I would be holding a Webinar with some of my friends and students who have gone a long way in building a name for themselves in the tech scene.
They would be sharing their stories, how they started and also the biggest lessons that they have learnt so far.
Starting a career in tech is not as hard as most people think, the major requirement is a willingness to take action.
The Internet also provides both platforms for learning and also employment, so at each step of the way, you would always have an understanding of what you need to do to forge ahead.
The webinar would be holding tonight by 8PM on Zoom, so create a zoom account if you don't have one and signup for the webinar by joining the Telegram Channel below.
You can install Telegram from Playstore/Appstore if you don't have it, and use the link to join the registration channel. The webinar registration link has been posted there.
---
---
P.S If you read this newsletter and we have not connected on WhatsApp, message me with the link below, I would love to hear from you. I also have a welcome gift for you.
---