Do you really use the Internet?
There is a story of an Eagle that was raised by a Hen.
A farmer found an Eagle's Egg.
He put it with his chickens and soon the egg hatched.
The young eagle grew up with all the other chickens, and whatever they did, the eagle did too. 
He thought he was a chicken, just like them.
Since the chickens could only fly for a short distance, the eagle also learnt to fly a short distance.
He thought that was what he was supposed to do. So that was all that he thought he could do. 
And as a consequence, that was all he was able to do.
One day the eagle saw a bird flying high above him. He was very impressed.
"Who is that?" he asked the hens around him.
"That's the eagle, the king of the birds," the hens told him. "He belongs to the sky.
We belong to the earth, we are just chickens."
So the eagle lived and died as a chicken, for that's what he thought he was.
I have come to tell you today that you are an eagle.
---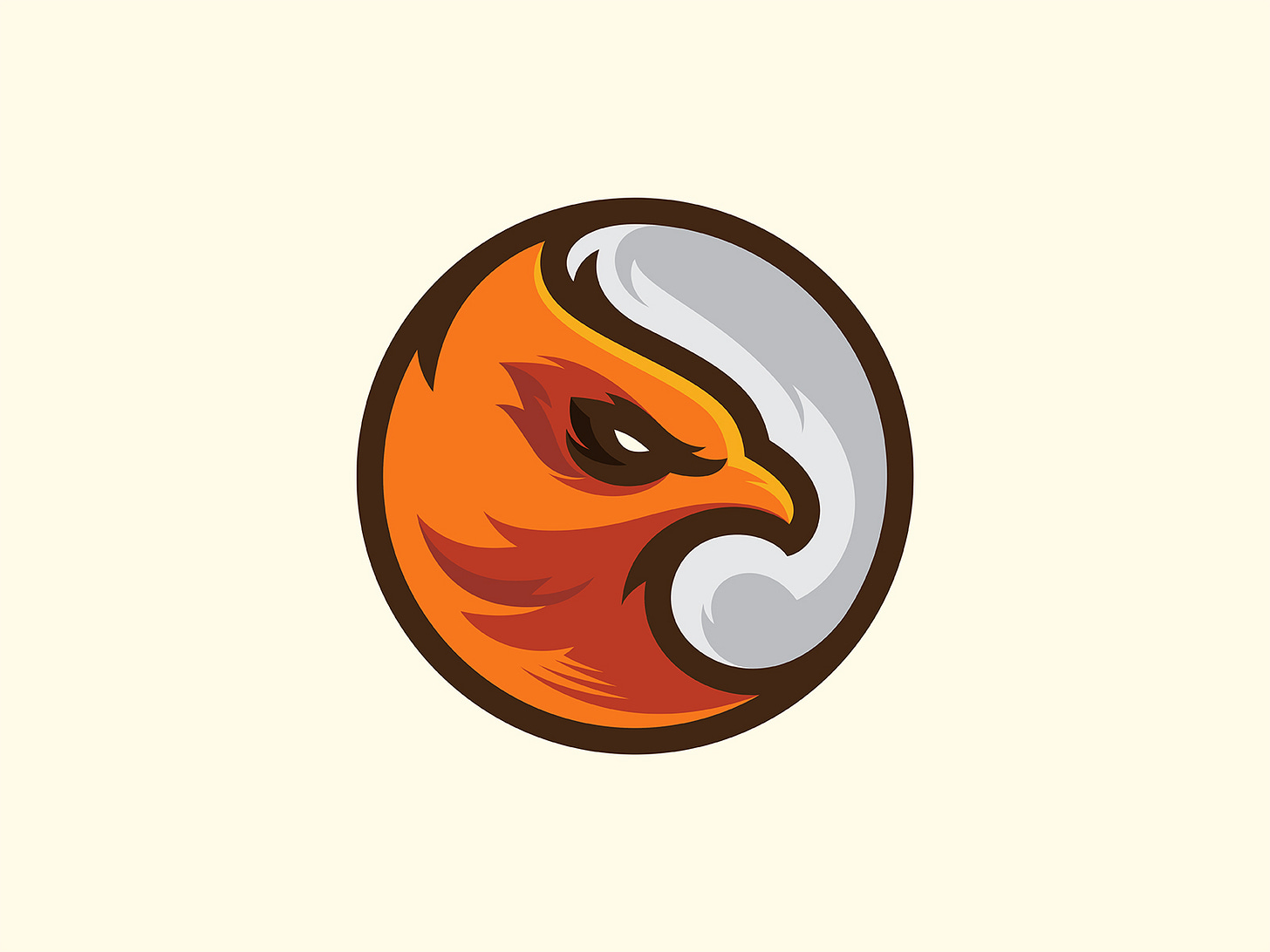 Illustration by Yoda Perdana
---
The question right now is.
Which Eagle are you ?
Are you the one walking and eating on the ground while admiring others soaring in the sky.
Or are you that Eagle that us up there in the sky living up to its potential.
I say this because the exact same thing is happening on the Internet.
We have people leveraging it everyday, using it to better their lives.
While there are some who are just content with coming online everyday scratching the ground to see if anything is there for them.
Do a review of the kind of people that you chat and interact with online, do they make you comfortable with being average.
Or do they inspire you daily to grow.
The same Internet that helps a lot of people learn a high income skill or build a successful business is probably being used by you to only throw banter and catch cruise.
While at the same you see people using it to build remarkable things and create opportunities for themselves.
Do you want to achieve great things like them or are you just content with calling them Boss and looking for handouts.
Think of all the content that you have consumed and also posted across your social media platform over the past few days.
How many of them are valuable ?
How many people have messaged you to give you a deal or pitch you something because they read what you wrote ?
Which groups are you are a part of ?
What are the purposes of those groups ?
Before I join any group on WhatsApp or Facebook, I make sure there is a concrete reason for being there.
I am asking these questions because a lot of people come online, burn data and have nothing to show for it.
You are probably among those who are not even sure of where their next data subscription is coming from.
And right now, you are seeing people making money on the Internet and won't want to sit down and find out how to make money.
---
And when I say make money
I am not talking about Ponzi schemes, or any of those programs that would require you to bring two people in order to earn.
You can make money online without needing to bring two people to sign up for anything.
I am talking about core commerce on the Internet.
There are a lot of things that you can sell to make money.
Products - Clothes, gadgets, books, accessories etc
Services - Writing, Design, Development etc
No matter who you are, you can learn all that it takes to sell any of these things on the Internet.
Five years ago, I was working in a Car Wash. with zero online presence, but I have been able to learn the skills that it takes to earn daily online and also work with a global company.
The most important thing right now is you finding out all that you need to start and I have designed a Conference just for you.
This conference took a lot of work to prepare and considering the fact that it is free, you really have no excuse not to attend it.
---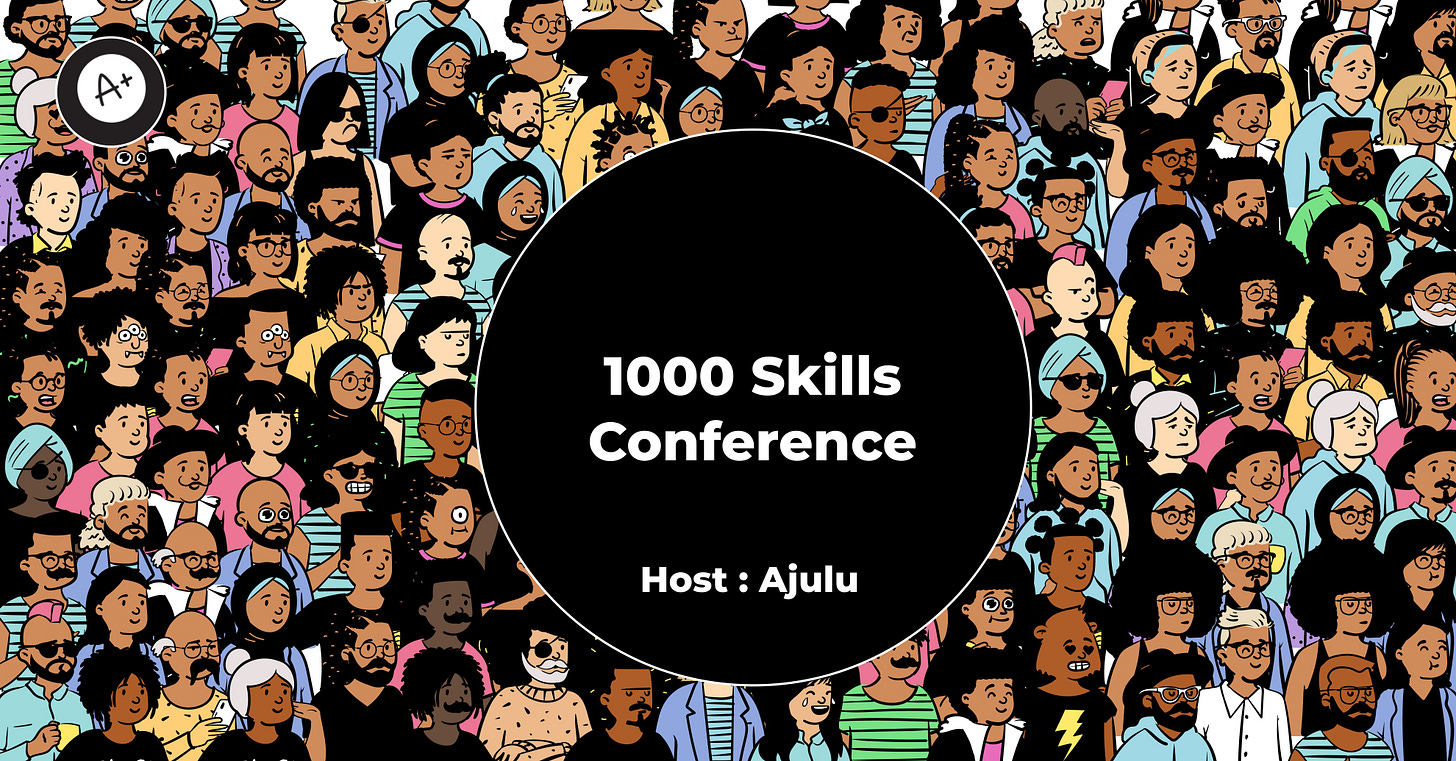 ---
The 1000 Skill Conference aims to give people all the guidance that they need when it comes to building a business online.
And this business can either be selling products or selling services.
Selling anything requires skills, and you would be learning the fundamentals of these skills in the 1000 skills conference.
The Conference would be holding for Three Days and would run from the 24th to 26th September 2020.

The Conference starts by 9pm Everyday.
SET YOUR ALARM NOW FOR THE THREE DAYS SO THAT YOU DON'T MISS IT
---
Day One : The Fundamentals of Starting
Ten things you need to know before starting any business.

How to build a business with little capital.
---
Day Two : Value Creation and Demand Capturing.
How To Learn any skill online.

How to drive demand for your skill.

How to combine more than one skill to earn more.
---
Day Three : Growing And Scaling
How to grow daily and improve your business

How To Identify Opportunities for Growth
---
The Conference would be happening on Mixlr, so if you have registered with me on WhatsApp, all you need to do is to install the Mixlr App and Follow Me.
For those yet to register on WhatsApp, you can message me by clicking the button below, I would be posting Live updates on my Status and also handling other discussion there.
If you have my number saved, then you are registered already, but if you don't message me on WhatsApp by clicking the button below.
---
---
Also if you have registered for this conference, I urge you to share with your friends, this would be one the best gifts you can ever give them.
All you need to do is share this post. Also drop a like and comment by hitting the ❤️ button.
REMEMBER TO SET YOUR ALARM NOW FOR THE THREE DAYS