Discover more from Day One
Start Today
Over 2,000 subscribers
You don't need permission from anyone but yourself - Jack Butcher
---
I have realised that one of the most negative ways society has shaped us is that we have come to believe that we always need permission to do everything.
Don't get me wrong, there are things that you are meant to get permission for. Permission is Important, it's how we keep order, but it can also cause stagnation when you over depend on it.
And one of those places is when it comes to building a brand or name for yourself on the Internet.
The concept of a personal brand has exploded with the growth of social media, we now follow people online for various reasons.
These days on Twitter there are three major reasons why you might follow people:
Education

Information

Entertainment
There are countless people who have built solid personal brands for themselves around these niches and you can chose to follow them for one or more of the reasons listed above.
Education on social media is more like Apprenticeship than formal education, you aren't getting a certificate, just deep insights on the experiences of others that helps you make the best decisions.
I use Twitter more like a school because there are a lot of brilliant people to learn from and that pool of wisdom always reminds me of the quote by Tao Te Ching.
When the student is ready the teacher will appear. When the student is truly ready… The teacher will disappear.
This quote is what leads up to what I am talking on today which is seeking permission.
When it comes to formal education, you would need to go through years of learning through several learning institutions and when you are done, you would get a certificate that shows that you are qualified to work and earn a living from whatever course that you studied.
The certificate is a form of permission that shows that you have gone through all required learning stages and have been vetted by other capable Human Beings.
So if you are aiming to build a career the formal way, you would have to go through all the required steps to be able to have a career.
But on the Internet and social media , things work much more differently.
---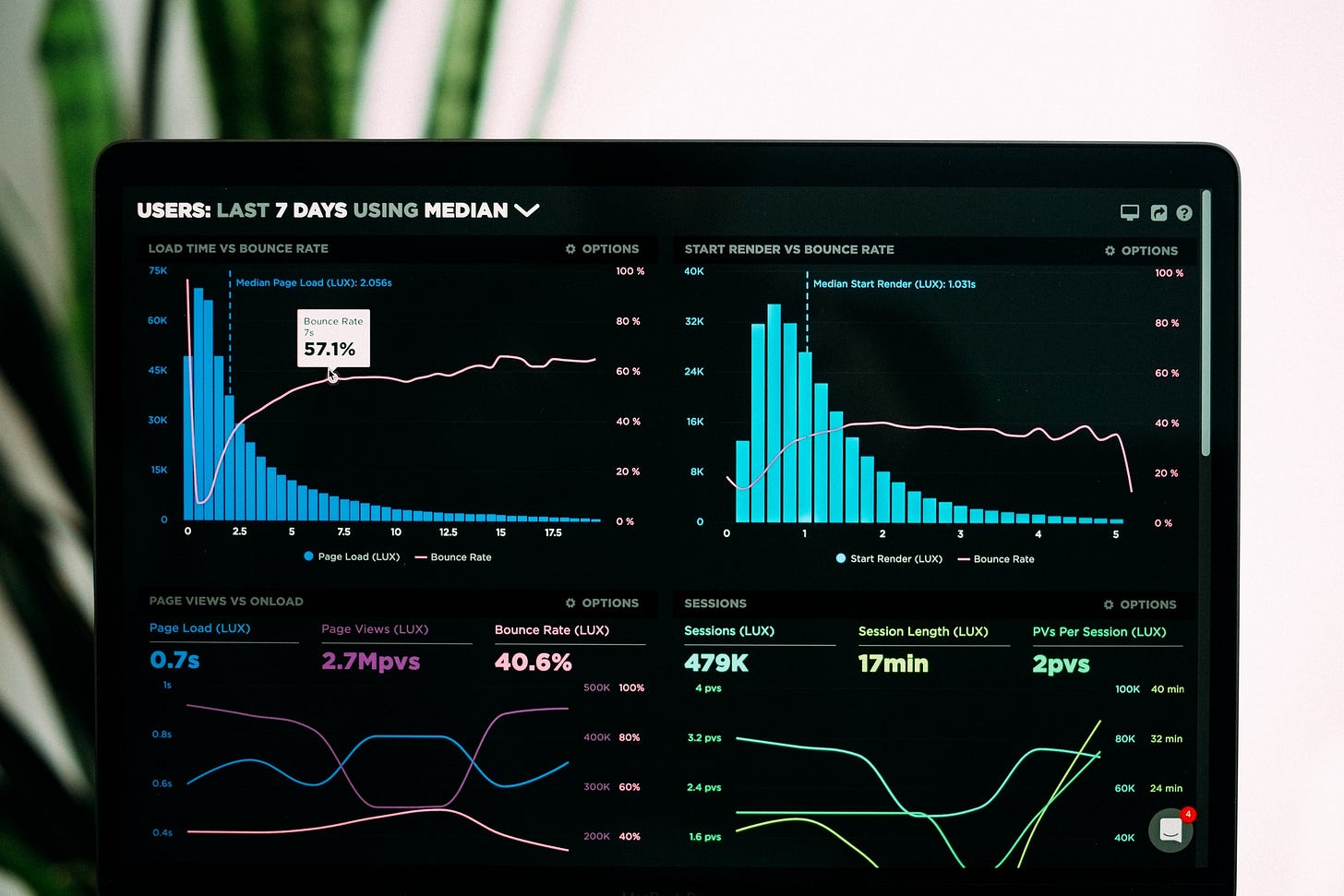 ---
The Internet allows you to build a career around anything, no matter who you are or where you are. If you provide value, the world will listen - Ajulu
---
The number one thing that would bring you financial independence is realising that you don't need the permission of anyone to build on the Internet.
Once you make up your mind to learn or build anything, your teacher will appear.
In formal education, you would have to go to school and sit in a classroom and listen to a teacher drone on and on, mostly about things that you have little interest in.
The Internet lets you pick your teacher and the amazing thing is that they don't even need to know that you are learning from them.
My journey to building a personal brand on the Internet started in 2011 and my first online mentor was Jon Morrow.
He is one of the most foremost experts on blogging and consuming his blog posts enabled me to find success for myself when it comes to teaching people how to brand themselves online.
Reading his blog posts helped me grow my knowledge on personal branding and till this day, he doesn't even know who I am or that I even exist.
As times goes on, I have found other mentors like him, some who know who I am and some like him who doesn't know of my existence.
I didn't need permission to learn from them and also didn't need any permission or certificate to practice and profit from what my mentors were teaching.
Like one of my Mentors Jack Butcher Said :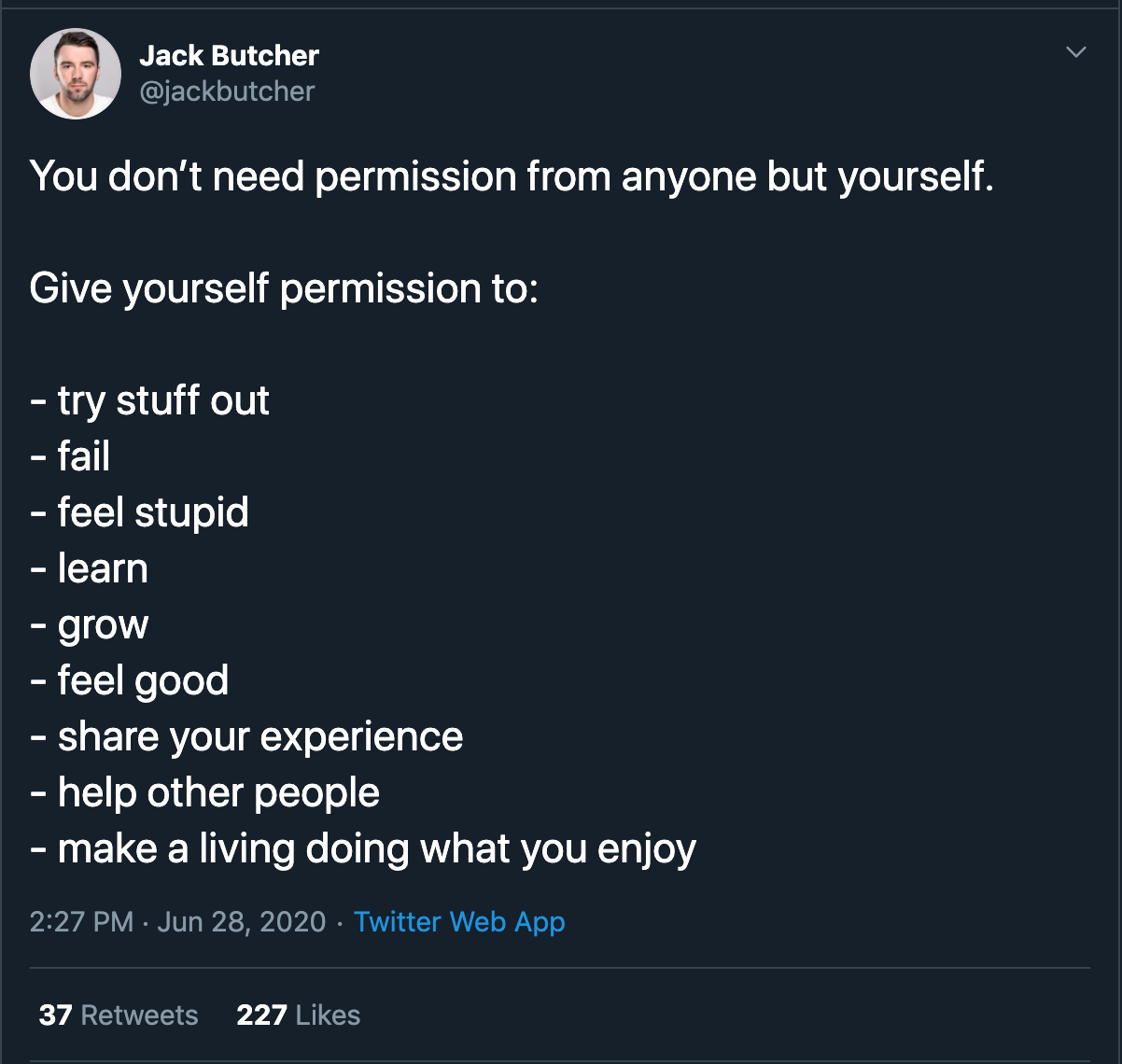 ---
Building on the Internet involves a willingness to locate mentors and also swiftly apply whatever that they have to teach, you don't need anyone to approve your blog, social media page or Youtube account before you can start building.
All you need is the right strategies on how to go about building what you need to build.
As you learn, grow and apply, you would be able to build a solid brand, no matter what you choose to build your brand around.
Don't keep waiting for someone to give you permission, you need to build authority by showing up everyday and telling the world who you are and what you have to offer.
If you build it, they will come.
---
What was Your takeaway from today's newsletter. Do you have any questions on building a personal brand or a story to share?. Hit the Heart Button ❤️and drop a comment under this post, I would love to hear from you 👇🏾